Tudo Bom!
Going to Brazil for a clinical exchange with IFMSA was my first choice out of all the other countries available. Why? Because I always wanted to visit South America. I didn´t exactly know what to expect, but I was always very curious about the different culture one might experience there. In addition to that, my friends, Lucka and Lee, who already did an exchange highly recommended it: I remember them saying "They let you participate in a lot of procedures and people are super nice ".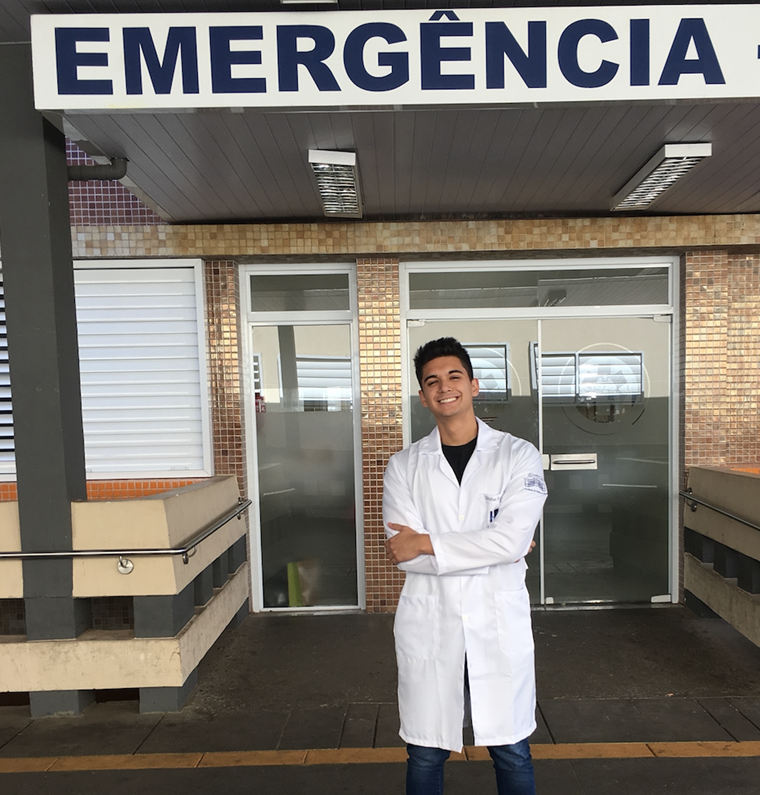 My Internship took place in Marilia, a small city in the state of São Paulo, near São Paulo city. We were a total of eight incomings (four from LF1) and together with Liraz (a friend from LF1) we were hosted by two local medical students Nahiman and Raquel, where we stayed for an entire month. They were both very intelligent and kind local medical students, who would always find time in their schedule to talk and even give us a taste of the local Brazilian food and culture. Besides our lovely hosts, other students at FAMEMA (the local medical university) were also super friendly; For example, on our second day they organized the "National Food and Drinking Party ": An event, where all the incomings that were in Marilia at that time and the local IFMSA students got together for one evening and cooked/brought some food from their home country. We had food and drinks from all over the world: Shakshuka from Israel, Vodka from Russia, this weird 80% alcohol drink from Romania, Beer from the Czech Republic and Germany and a lot of Brazilian food. It was truly an amazing evening, where we got to meet a lot of people, and forged friendship with each other, and most importantly eat amazing food.
Experiences in the hospital
Liraz and I were working in the Department of Orthopedics and Traumatology. There we would have the fortune of meeting an outstanding surgical resident named Olivia. She just finished medical school a year ago and knew what it meant to be a curious medical student. She took us under her wing, and showed us what it is like being a doctor here in Brazil.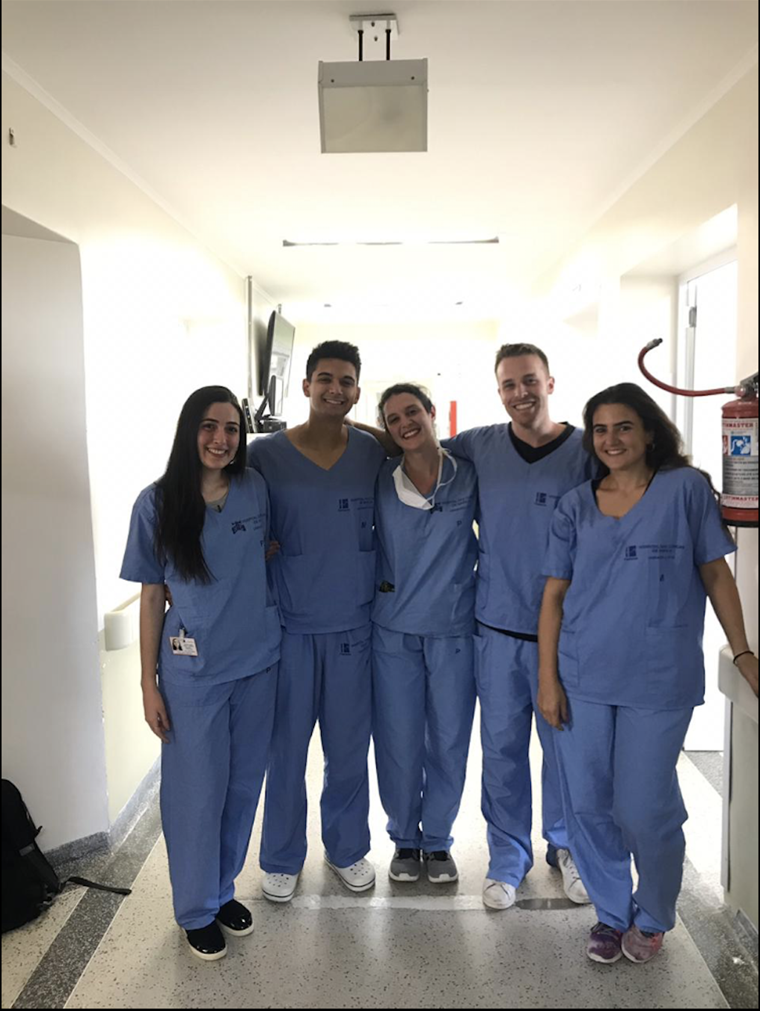 I remember one time vividly, where there was a patient coming to the ER that got hit by a machete on his hand that ended up breaking part of the second metacarpal bone and separating some of his muscles and tendons in his hand. Blood was pouring out of his hand and the wound needed to be closed. Without hesitation, Olivia asked me if I would like to take care of him. I was a bit surprised by her offer. I knew how to suture and give local anesthesia by then, but it was still out of my comfort zone. I didn´t want to make any mistakes and further damage the patient. Although I had some doubts, I did the job and approximated the edges of the wound by sutures and stopped the bleeding. It took over 20 stitches and a lot of nerves to finally close it, but it was worth it.
One particular thing that stood out in the hospital, was the feeling of hierarchy that I observe in European hospitals was absent. Brazilians are very kind-hearted and you feel treated as an equal by all members of the hospital staff, starting from the nurses to the Head of the Department. I think that is something that I want to keep in the back of my head as I approach my own clinical practice.
Traveling through Brazil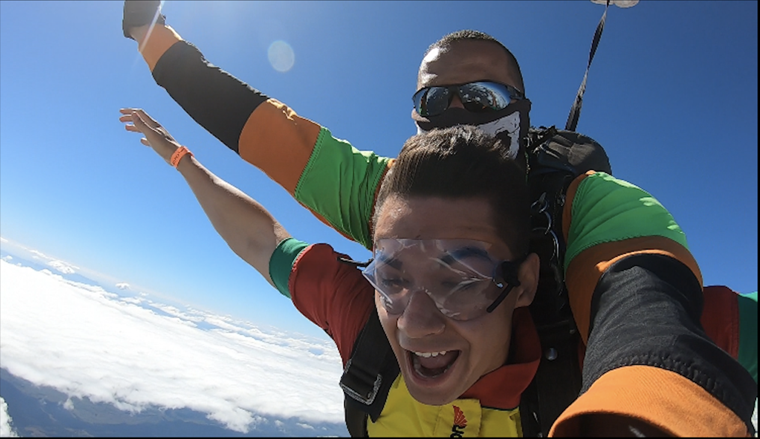 But the hospital was not the only place we visited in Brazil. During the weekends the local IFMSA committees organized various "Beach Projects" all over Brazil, to which one could sign up to. For example, on our second weekend, we went to Florianópolis: an island located near the east coast of Brazil. We were a total of 40 incomings from all over the world, plus the local medical students who were in charge of the program. We had an entire hostel in front of the lagoon just for us. On the first night, we had a small bonfire at the courtyard of the hostel, with a local Brazilian band and a lot of caipirinhas in order to get to know one another better. One memory that I found amusing was one of a normally very quiet girl from China (Wendy) that just suddenly started to sing Chinese opera in front of us and entertain the whole group. It continued to be amazing like this for the entire weekend: We went sandboarding, took a boat to explore the island and saw a variety of sea turtles. As a result of this Beach Project, I met very interesting people with whom I especially clicked and we made further plans to travel through Brazil more on our own: We went to see the Iguazu waterfalls, went through local favelas and I did my first skydive over Rio.
In conclusion, I believe that whoever is interested in doing an exchange with IFMSA should do it! You will learn a lot about the healthcare system and the culture of that country by physically being there and talking to people, plus it is always a great opportunity/excuse to travel more, enjoying life and meeting great people along the way.
Christian Entenmann, 4th Year General Medicine