Erasmus in Prague: The best year of my life
Erasmus is one of the best experiences a student can have. It is difficult to explain in just a few pages all I lived, all places I visited and the people I met, but let's start from the beginning. I studied last year in the First Faculty of Medicine and it was the best decision ever.
I arrived to Prague on September, 2017. I was so afraid of living alone, with no idea of Czech Language and "uj de to" knowledge of English. During the first month, I attended an intensive Czech course where I met my first friends. We were an amazing group to go out with for drinks, parties, trips… (although we had to wake up so early to go to class :).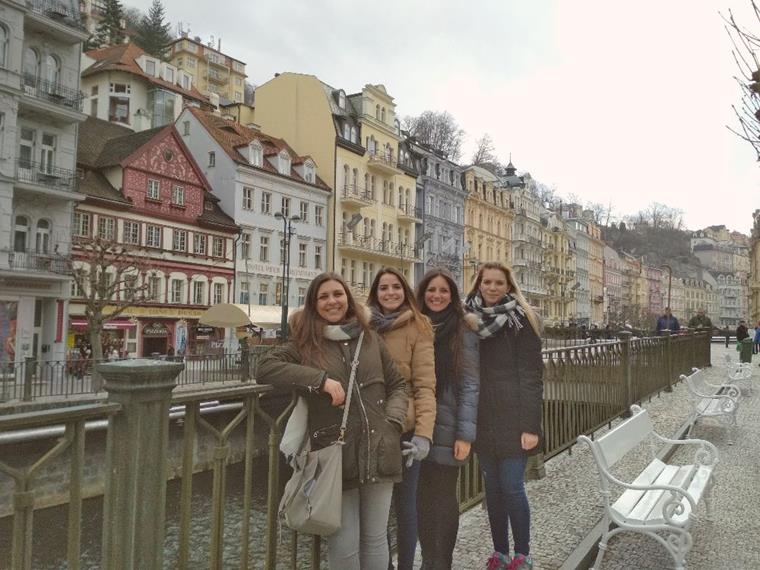 Karlovy Vary with my Slovenia and Italian friends.

In that moment, I realized that participating in the Erasmus program was not only about getting used to the unknown campus but also the challenge of getting to know all these incredibly open-minded and positive people who were always ready to have some fun and hang out. From the very start we developed a great relationship with each other which only got stronger with time. To be honest I have never felt so comfortable in a group before, I didn't even miss my family.
My beginning was not the best…
On October I started Medicine classes and with it a more organized and "responsible" life. Unfortunately, my beginning was not the best. I failed my first exam resoundingly. I didn't study enough for it and the teacher couldn't hate me more. What a beginning of Erasmus! I thought it was going to be easier! It didn't really matter, after the storm, calm arrives and I met Lefteris, a Cyprus guy of English Parallel who helped me to pass the class. The next time I passed with the highest grade. I was so happy. Since then, all tests went smoothly.
I made a lot of Friends in college. I was so surprised because the permanent students were always very welcoming towards Erasmus students and they were happy to help us. This behaviour made me think about my own University. We are not used to pay any attention to any Erasmus student (also because there are few of them), but in Prague… they treated me like if I was a regular student, not a temporal one! I felt so welcomed.
The language was not an obstacle anymore, it was normal for me to talk in English with teachers and friends and in my horrible Czech in supermarkets and shops.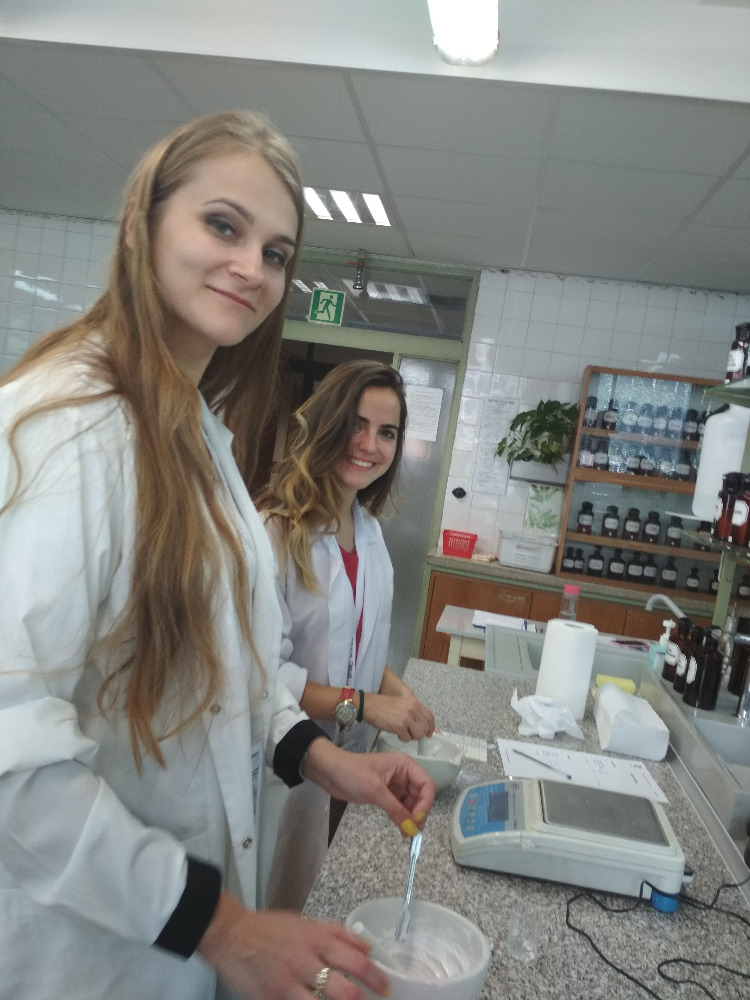 Meeting Med students in Warsaw International Medical Congress.

… but later I met my boyfriend
But not everything was that easy during my year in Prague. I had to learn how to cook, clean etc. and at the beginning I was a complete disaster. Thank god Caroline (my Taiwanese flatmate) taught me how to do the house chores. Unfortunately, my roommate was not that proactive and living together was really difficult until she moved to another room. I was lucky because since then until the end of my stay in Prague I had all room to myself and some weeks later on I met my boyfriend. What a coincidence!
Most people decided to do Erasmus while single, and I thought the same. I enjoyed my unattached state the first semester, meeting people, partying 4 times per week… a marvellous craziness, but destiny made me meet a Czech guy who I fell in love with and who I stayed with until the end of my Erasmus. Although I was not single it didn't stop me from continuing to be the most frequent client of Chapeau Rouge, Misch Masch and Roxy and from travelling a lot.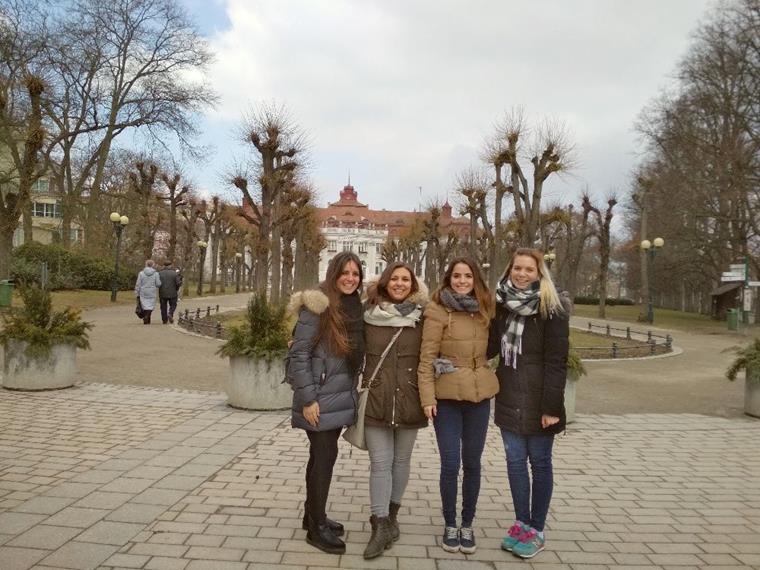 Thank you for this opportunity!
It seems like everything was about craziness, but thanks to University, Erasmus students could go to the ballet, the opera and different cultural visits with special prices. That's another thing why I think Prague is an amazing destination for Erasmus. It has a huge cultural offer, it is a beautiful city, with a lot of foreign students, it is not expensive to live and the weather and attitude of the people is so different comparing it with the rest of Europe. At the beginning citizens seems so unfriendly, but when you try to understand them and try to learn their language and culture, they are so loyal and nice.
I can't be more certain that spending a year in Prague was the best experience of my life and unfortunately, I won't feel the same again. However, I keep amazing memories and friends who I will never forget and I will keep in touch with. Although my Erasmus finished 9 months ago, since I left I have not been able to recover from the famous "post-Erasmus depression" but, I am on the right path.
I just want to finish saying thank you for this opportunity. Thank you to the University and all the people who made my stay in Prague the most unforgettable and incredible experience ever that made me a better and more complete person. Thank you: Roman, Elsa, Naz, Dalila, Giulia, Diana, Jacopo, Livia, Thomas, Leonardo, Ziga, Laura, Anouk, Ada, Fil, Ian, Gerard, Carlesi, Magdalena, Jaka, Miguel, Zuzana, Dana, Emily, Andrew, Piergiorgio, Emilie, Sofia, Steffi, Lefteris, Annia, Theo, Angus, Caroline, David, Andrea, Darcey, Quino, Ray, Nuno, Lukas, Jack, Freddy, Maria, Gabriele and Michele!
Maria Eugenia; 6th grade Medical student in Madrid
Photo: Maria Eugenia